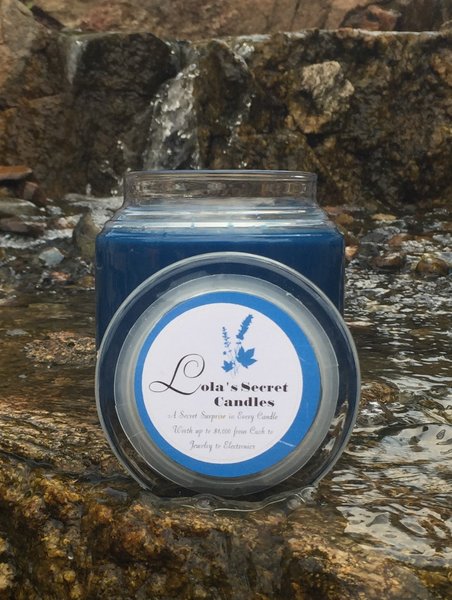 A masculine scent similar to Drakkar (a line of men's cologne marketed by Guy Laroche) that is very clean and uplifting.
Top notes: Bergamon, sparkling citrus, cedar leaf.

Middle notes: Violet Blossom, anise sees, lavender.

Bottom notes: Fresh cut pine, musk, white woods.
Made of all natural 100% soy, bursting with breathtaking aroma in a 16 oz. or 8 oz. containers and melts for an experience that will last you for weeks. A "SECRET" treasure is hidden with every candle.