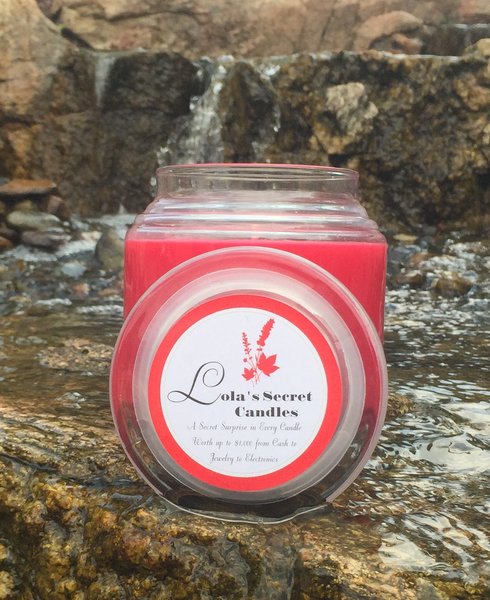 Breathe in the comforting feeling of the Holiday season with this scent! Sugared raspberry and damask plum sweetens the tart notes of fresh cranberry and orange to produce a splash of attention-grabbing citrus. Warm cinnamon zest blended with opulent notes of clove create an enticing layer, while a hint of sweet vanilla cream ties the colliding notes altogether. Curl up with this fragrance on a crisp day and enjoy!
Made of all natural 100% soy, bursting with breathtaking aroma in a 16 oz jar for an experience that will last you for weeks. A "SECRET" treasure is hidden within every candle.
We guarantee a full-pool of wax, if you don't get a full-pool (see video below) by following the FAQ's, send us a picture at lolassecretcandles@gmail.com and we will send you another candle.