Grandma's Pearl Necklace, Bracelet and Earrings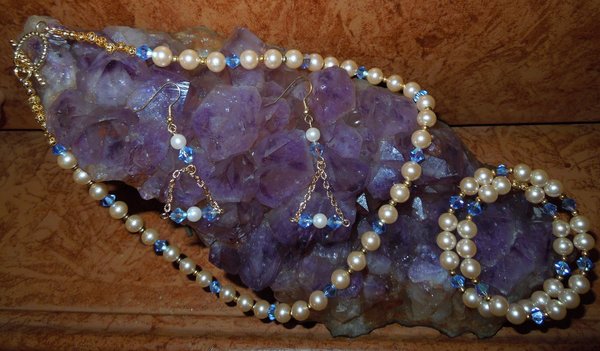 This charming costume jewelry has its own design, colors, and materials that can never be duplicated. It's unique, affordable and one of a kind.
Dress to impress wearing this classic pearl necklace with blue crystals that enhance the off white color. The triangular earrings are a special design of my own.