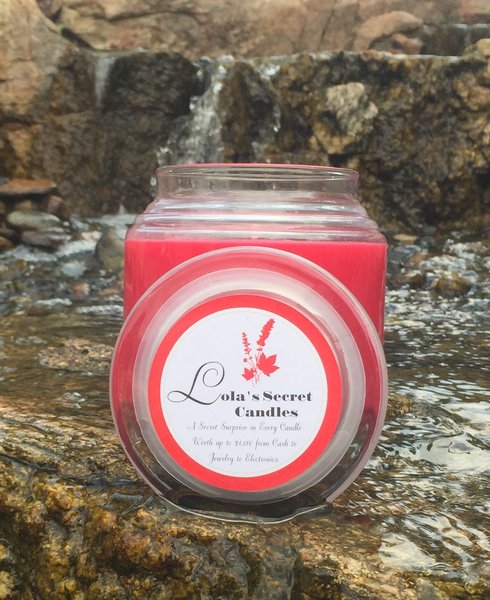 Hibiscus Flowers is an enchanting floral blend is a fantasy scent meant to mimic the beauty of hibiscus flowers. A green, dewy accord lays a base for jasmine, hyacinth, and freshly blooming lilac, enhanced by sweet, powdery heliotrope and light notes of white musk.
Made of all natural 100% soy, bursting with breathtaking aroma in a 16 oz. or 8 oz. containers and melts for an experience that will last you for weeks. A "SECRET" treasure is hidden within every candle.
We guarantee a full-pool of wax, if you don't get a full-pool of wax (see video below) by following the FAQ's, send us a picture at lolassecretcandles@gmail.com and we will send you another candle.