Purple Heart Necklace and Earrings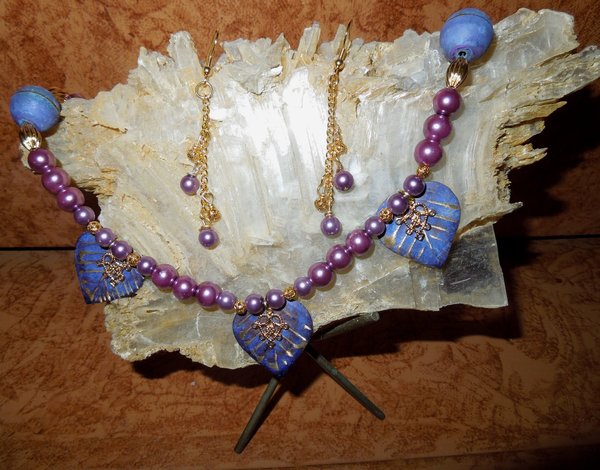 This charming costume jewelry has its own design, colors, and materials that can never be duplicated. It's unique, affordable and one of a kind.
The antique brushed purple charms accentuate the pink pearlized beads. The gold flecks etched into the charms and the gold earrings make the set complete.