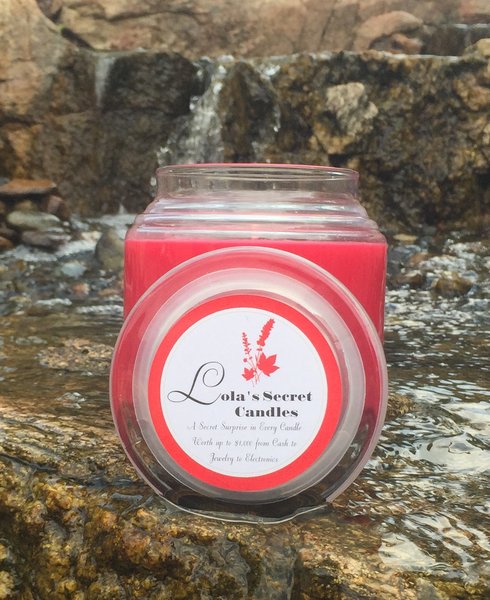 Rose Bouquet's perfume is made from attar of roses (natural perfume oil derived from botanical sources) or rose oil, which is a mixture of volatile essential oils.
Made of all natural 100% soy, bursting with breathtaking aroma in a 16 oz. or 8 oz. containers and melts for an experience that will last you for weeks. A "SECRET" treasure is hidden within every candle.

We guarantee a full-pool of wax, if you don't get a full-pool by following the FAQ's, send us a picture at lolassecretcandles@gmail.com and we will send you another candle.