Springtime in the Rockies Necklace and Earrings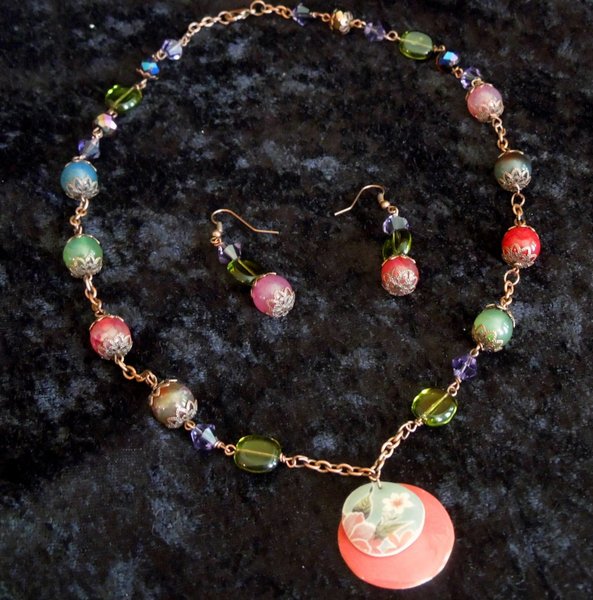 This charming costume jewelry has its own design, colors, and materials that can never be duplicated. It's unique, affordable and one of a kind.
The center pendant is layered with colors of mauve, green and white which match the glass crystals used in the chain.